Website and keyword optimization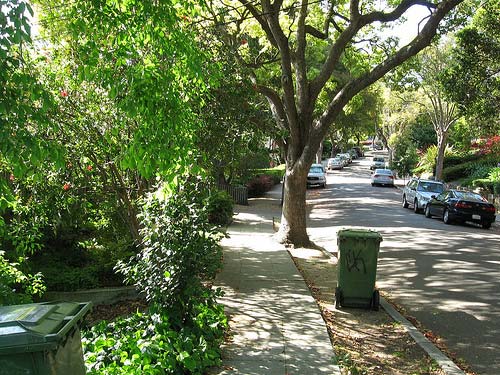 You will need to go through each of the questions that are asked and look further into the answers that are relevant for your website and keyword, remember if your rankings concerned are to an inner page when checking your website tools ensure to point to that page and not your top level domain. I now want to go further into the questions I asked in case some of these questions will apply to you and then with that you can have a plan of action to take.
How Long has this problem existed?
The time factor can be an important one, some people at the first sign of a loss in rankings start to panic. It is normal for rankings to shift around from small updates that are happening all of the time. If it has not been longer than a week you need to be patient and wait. More than often people rankings will drop back right to where they we're before. If it has been longer than a week or two than please see my other sections.
Is Your On Page Optimization Good?
This one can be a very important one, one thing that I do when I first lose rankings is double check my on page SEO. Now i see people saying you don't need a golden on page optimization otherwise it's over optimizing. I don't agree with this, over optimizing is when you have too many keywords or too many headings with the same keywords. But first of all you need to check is your on page optimization lacking or in good shape. Here are some things you should be checking for your on page:
Are the keywords in the page Title?
How many times does the keywords show up in the content?
Are you using any header tags that contain the keywords?
Does the META description contain the keyword?
If you have a page title that does not contain the keyword, you need to change that. Content and the page title are probably one of the most important aspects of optimizing on page. The keyword should also show up in the content, you don't need an insane amount of keywords in the content 1-3% is fine remember I am referring to the exact match and not long tailed versions.
For your headers generally the very first header 1 or header 2 that shows up on your page is the one that will have the most relevancy for Google and give them an idea what the page is about. For this reason your first header tag should contain the keyword or at least a variation of the keyword. For the META description you should also try to include at least a variation of the keyword but works better as an exact match.
What type of links do you have for that keyword/page?
The type of links you have to your website or page can make a great deal of difference. If you have all low quality links the ranking change is very sensitive, you can jump up and go down very easily. The better link quality you have coming to your website the more stable your site will be in rankings. You will also want to keep in mind if you have backlinks all coming from non relevant sites this may be a cause as well.
There are a few tools you can use to check your link profile First you can try Traffic Travis to analyze backlinks for any website, their software will utilize 3 different backlink sources. Another option is you can use MajesticSEO the only downside is with the free versions the backlinks showed are limited, in the free version traffic travis will shop the top 100. On traffic Travis browse to the SEO module and click backlinks, here you can input the URL page and it will return the top 100 backlinks. If you notice a lot of low authority links and links coming from the same page you will have to aim to get some better links and this might be causing your unstable rankings. In Majestic SEO they also evaluate your link profile for any page, so if it's an inner page they will show you what links you have and the Trust and Authority rating for that page, if these are low that is also an indicator.
Does your anchor text have enough diversity?
You will also need to ensure you are diversifying your keywords with longtail, brand and generic keyword for any single page for your website. It might be the case you have too many anchors being used for your backlinks for that keyword. Again for this you can use MajesticSEO or Traffic Travis. Inside of MajesticSEO they will provide you with a Pie chart to show the percentage of each anchor text going to that page. Your goal here is to avoid going over 15% for your targeted keyword that you are having issues with. In Traffic Travis you can see the anchors from the evaluation screen under the SEO module.
Oh yeah! I just about forgot. I've been making plans for updating my website. There's I like about the site https://website-design-firm.com/. Not sure exactly what yet wanted responses 😉 Feedback on this would be good. Alright I'll get back to it!
If you are over 15% for your targeted keyword
If you have checked and you are over this amount, you need to dilute the keyword density for that page. The easiest way to do this is simply by building extra backlinks to that page using anchor texts different from your targeted keyword. I once had my rankings dropped from #12 to #80 for two weeks just to find out my keyword density was at 20%. Once I diluted that keyword, my rankings dropped back to #15 just after a week. Just as a note though if you have many strong backlinks to a page, a 15-20% density may not effect you. I have even seen some people with as high as 50% but this is not a long term strategy eventually they will lose their rankings.
When has your content last been updated?
Sometimes a lack of updates that have been ongoing for a long time can effect your rankings, this is most relevant to sites with low quality links. If you have a static page or business page where your content does not really change. Try adding some additional information or rewording content. For blogs though this is an easier fix, if you haven't posted in a long time try posting twice a week to see your rankings start to rise again.
Have you built any new backlinks to the site within the last 3 months?
Again this one will be mostly relevant to sites with little or low quality backlinks, you have to keep in mind backlinks often decline over time you may have 8000 now but a month later only 7500 if do not continue to promote your site or blog. If the page you are having issues with has not been updated in a long time in addition to not building any backlinks this can be a good reason your rankings are dropping off. So both the last 2 causes work best together, add new content and start getting relevant backlinks to that page.
Just remember Google rankings can be tricky it is never easy to pinpoint a problem, but the problems that I covered are some of the most common reasons for an issue with you rankings. You will want to get higher quality links to your site, although this is always easier said than done.
Let me say that I actually got the idea for this post speaking to Jonathan from PrintingPeach. Thank you for the idea. I guess you get inspiration in unanticipated places.
Footnotes
http://smilesunlimited.ca - Thank you for your late-night efforts Sariah.
http://printingpeach.com - You come through each and every time 🙂 You are fantastic! Hey everybody, check these guys out!
http://calitso.com/ - Use these guys constantly.

Posted in Memorial Post Date 12/01/2014

---