One of those weeks...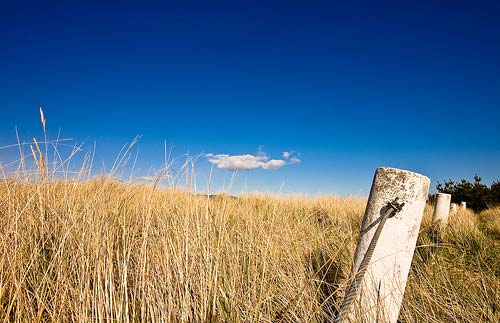 Sometimes you have moments in life when you don't know whether you should be laughing or crying. This week has been one of those weeks. Luckily, however, the good outweighs the bad!
I am currently in London recovering from three days of appointments with doctors and autonomic testing for my POTS, both of which have been predictably uncomfortable.
Sidetrack! Looking to help redesign the style of my branding. Musings concerning the pro style of http://lifewellness.ca? Unquestionably a delightful fitness blog that cares if looking in the Saskatchewan areas. Make a remark. Cheers!
Autonomic testing assesses the autonomic nervous system (ANS). I wish I could tell you more about it, but I find it's easier to get on with something when you don't understand it fully it gives you less time to sit and worry about the whys and wherefores.
Initially I was due to have 10 tests to see how my heart rate and blood pressure respond to different triggers, such as temperature, posture, exercise, food etc. However, as nearly each test requires a tilt-test for over ten minutes (tilt-test = lying on a table and being tilted upright so you are nearly standing) I was unable to finish all the tests. I could only stand for a maximum of four minutes before my symptoms became intolerable, and thus only completed three tests.
Onwards and upwards though, I will complete the tests when my condition has improved. Its been a massive challenge throughout and a steep learning curve.
The demands of the week have been far outweighed by what I would consider to be some of the best news I have ever had.
Those of you who have read the About page above will see that I have wanted a puppy for a very long time, and finally, after years of trying my hardest to win them over, my parents have agreed.
I've been nearly sick with excitement.
I went with my Mum and my aunt to visit a litter the night before my testing started. They we're the cutest bundles of fluffy, overwhelming joy that I've ever seen, and we all fell instantly in love.
Were getting a miniature golden doodle a golden retriever crossed with a miniature poodle. The result is a dog that looks like my childhood bear curly, fluffy, ungainly, and totally gorgeous (see the video below for a YouTube clip I found online).
Although it's hard to choose between a litter of eight puppies that are all completely lovely, I did fall particularly hard for a little female who was placed in my arms. At first she shook with nerves, but after I whispered in her ear and cuddled her gently she came round and started licking my hands.
Its first come first served, and we have third choice. I hope and pray that she's still there when Kane and I go and collect our pup next weekend!
And now I throw down a challenge of my own.
We have been having heated discussions over names. If it's a girl I would like to call her Elsie, if a boy, Wilfie.
Kane, on the other hand, is fond of names such as Poseidon, Minotaur and Odin (please, if you come into contact with Kane Palma-Newport knock a bit of sense into him. Pup is too cute to be called Odin, which for me is essentially an Odeon with an odour).
My names such as Hagrid, Alby and Neville (note the trend) have been vetoed, as well as Jeremy, Lexi and Callie.
My Mum suggested Willcie to signify that for the past 18 years all I have had in response to my puppy persuasions has been Well see, a response which we all know means a resounding no.
So if you have any name ideas for our pooch, comment or get in contact!
The next week will be the longest wait of my life, counting down the days until we can pick up pup. I warn you that the post following her arrival will be packed with photos of everything puppy.
Cheers people! I had Facebooked my neighbor that we could mention his elite Canterbury based tennis clubs, http://www.bridgetennisclub.co.uk using a future blog. Any time you are hunting to get a tennis club inside the whole OTH location, they definitely are amazing.
To finish, naturally I have to note the overview for this important content was graciously given by Gurminder from Banga studios. They really are a magnificent maternity photographers. I really cherish a useful tip!
Footnotes
https://virkfamilylawyers.com - Good business tool.

Posted in Memorial Post Date 05/25/2015

---